Parking
Free parking is available onsite in the Mercy Hospital carpark building for ARO patients. The Mercy Hospital car park is through the main entrance off Mountain Road and you may park in any undesignated or ARO designated car park on level 1. To be eligible for free parking, you must provide your vehicle registration number at the ARO reception, so your parking can be validated. Please do not enter your licence plate number into the parking machine in the carpark, as you will be charged. The Mercy Hospital parking is managed by a separate company, and a fine may be issued if your vehicle breaches any of the parking terms and conditions. Free parking (120 minutes) is also available nearby on Mountain Road, Gilgit Road and Almorah Road.
Finding
us
A drop off zone is available in the level 1 car park. A short walk along the link bridge leads you from the parking building into the Mercy Hospital building, where you turn right up the short flight of stairs to ARO. There is a lift available if you do not wish to use the stairs.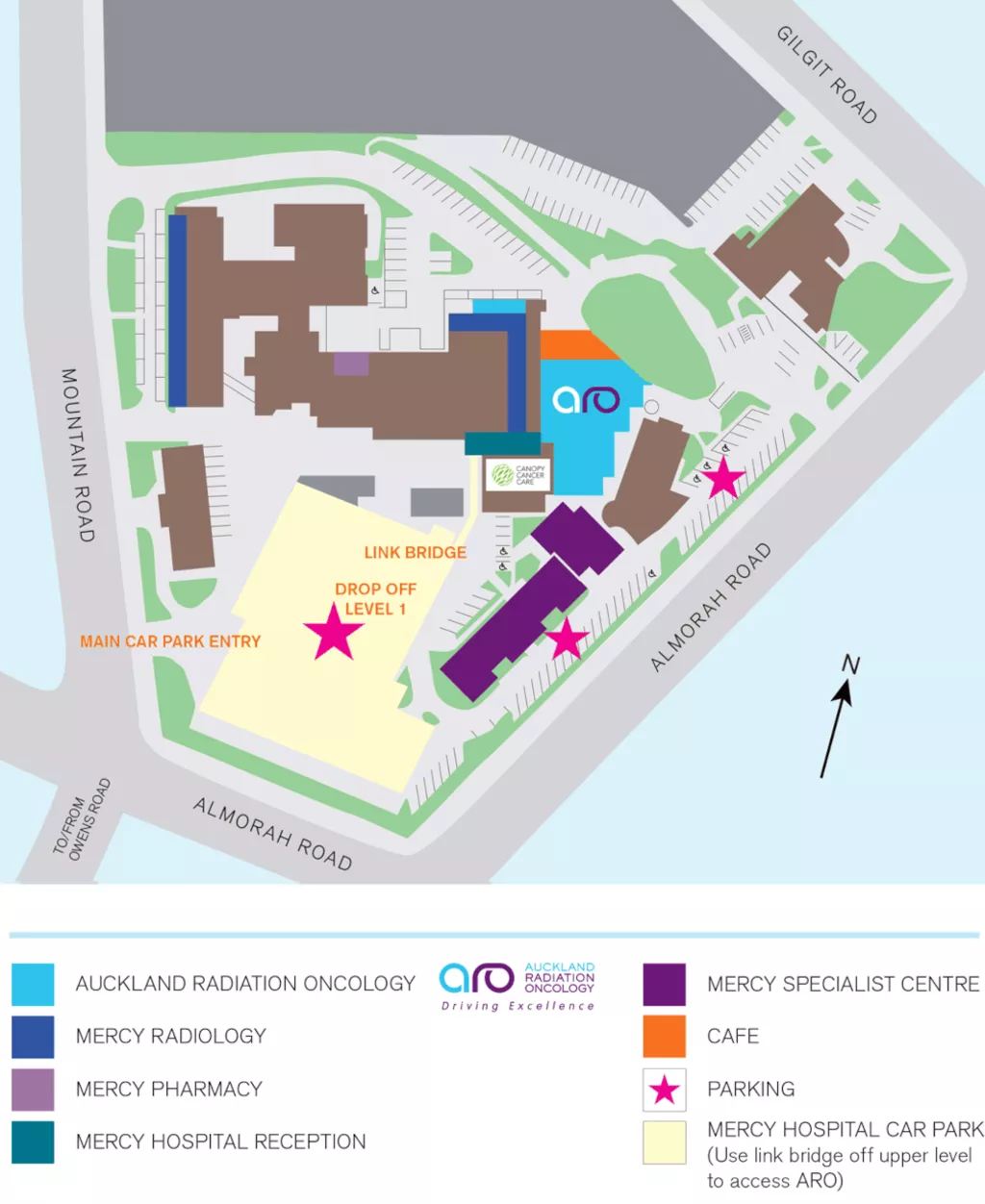 Understanding Your Treatment
The Patient Pathway
We understand you may be anxious about having radiation therapy. Read about the patient pathway and what to expect before, during and after radiation therapy treatment. AT ARO we work closely with your radiation oncologist to develop an individualised treatment plan for each patient.
Explore the patient pathway