Exciting News: ARO Expanding to North Shore.
Thu Aug. 24th 2023
We are thrilled to announce Auckland Radiation Oncology's (ARO) expansion which will enable us to take a significant step forward in providing exceptional cancer care.
Providing Care Closer to Home for Patients
At ARO, we have always been committed to providing state-of-the-art cancer care to our patients. Our expansion to the North Shore will bring the much-needed care closer to home for many patients, ensuring convenience and accessibility during their cancer journey.
Meeting Growing Demands:
With a rising demand for advanced cancer services and Auckland's growing population, this expansion is timely and essential. We are poised to meet the increasing needs of our community to ensure access to treatment.
Location and Progress:
We are pleased to share that we have purchased a building near Apollo and Constellation Drives in Albany. Planning and design are well underway for the facility, which will feature two treatment rooms (bunkers), specialist consultation rooms, ample parking, and space for complementary health services in the future.
Future-Focused Design:
This expansion is not just about the present – it's about securing a stronger future for cancer care at ARO. We're setting the stage for continuous growth and innovation, and this site will help ensure exceptional care for our patients well into the future.
Looking Ahead:
We are on track for an early 2025 opening, marking an exciting milestone in our journey.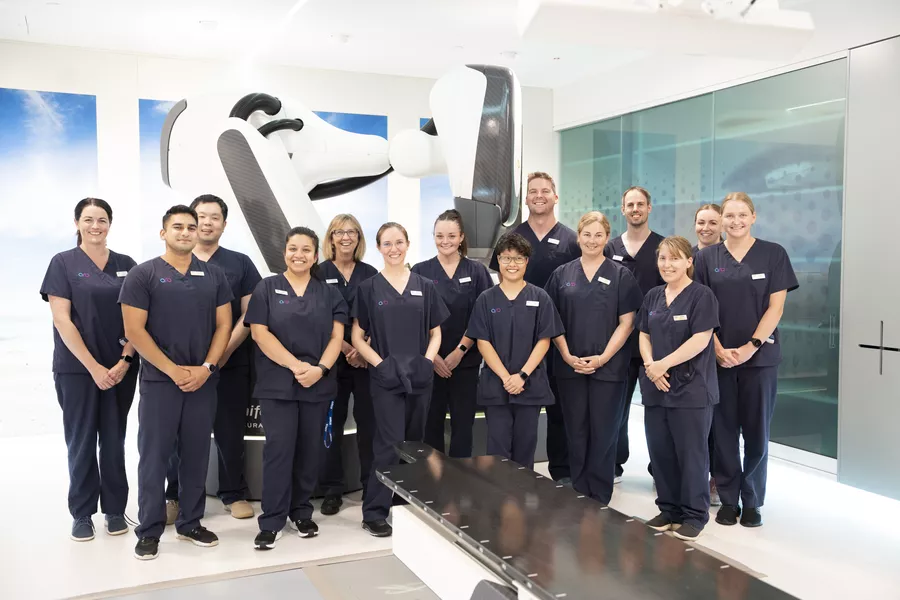 Understanding Your Treatment
The Patient Pathway
We understand you may be anxious about having radiation therapy. Read about the patient pathway and what to expect before, during and after radiation therapy treatment. AT ARO we work closely with your radiation oncologist to develop an individualised treatment plan for each patient.
Explore the patient pathway